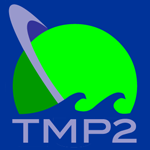 The Millennial Project is a comprehensive plan for space development, beginning with the terrestrial cultivation of an environmentally sustainable civilization and Post-Industrial culture and culminating, far in the future, in the colonization of our immediate stellar neighborhood. The TMP2 project is specifically a project of the Living Universe Foundation community to continually update and revise the content of the original plan as described by Marshal T. Savage in his book The Millennial Project.

[note: please refrain from attempting major editing without project core group approval]

Where to start

If you are new to wikis, you may want to try the tutorial on the Central Wikia
There is some advice on getting this wiki started at Help:Starting this wiki
A list of all help pages can be found at Category:Help
Please direct project enquiries to Eric Hunting at TheMillennialProject @ gmail.com or the Watercooler forum.
Support our media development program. Looking for science-savvy artist/designers or donations to support our art and design commissions. Help us get TMP2 illustrated!
TMP 2.0 Breakdown
TMP Cultural Evolution
---

= Illustrated Article
Ad blocker interference detected!
Wikia is a free-to-use site that makes money from advertising. We have a modified experience for viewers using ad blockers

Wikia is not accessible if you've made further modifications. Remove the custom ad blocker rule(s) and the page will load as expected.